Affordable rates

Excellent customer service

Professional and reliable
Shipping furniture and boxes
Are you looking for a professional UK to Holland shipping company? We undertake any type of international relocation - excess baggage, single item, a few boxes or full house content shipping. Contact us today and find out how much does it cost to ship a sofa, wardrobe, bookcase, TV, dining table, chair, grandfather clock, piano, fridge, washing machine and other household goods from the UK to the Netherlands. The quote is always free and you have no obligation to use our firm.
We have been sending boxes and furniture to Holland form all the UK for many years. Our network of international shipping firms allow us to offer international transport services from anywhere in England, Wales, Scotland and Ireland anywhere in Holland.
Give us a call or send a quick email and find out how much is furniture shipping from the UK to the Netherlands. We always get back to our clients within 24 hours. International furniture delivery is what know best. Our service is fast, always on time and with a grate customer service.
Shipping services are very crucial when people are moving home, warehouses, offices, schools, healthcare facilities, commercial goods, library and any other items for one reason or the other. Items can be shipped via the high sea with ships, on air with aeroplanes and on land with trucks and trains. If you are looking to ship furniture to Holland from the UK or within the same country, you should make use of our international shipping services. We have been in this industry for many years and we have acquired enough experience and expertise to help you have a successful relocation. Our cheap shipping costs to the Netherlands can not be beaten by many firms.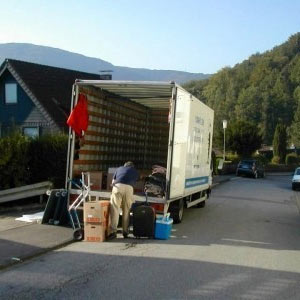 Our shipping services include:
Free UK to Holland shipping costs estimate
Door to door delivery
Sending excess baggage, boxes and furniture
Shared container and full container shipping to the Netherlands
Packing services
Storage
International transport of furniture by road, sea, air and rail
Professional freight forwarders
We have various packages in our shipping services to meet the need of various individuals, businesses and organisations. Contact us to find out how much is shipping from the UK to Holland. We offer international transport bye air, sea and road. We will tell you how much is to send a few boxes, ship house content or air freight excess baggage.
Shipping companies
No matter the number of items you want to ship and to which city in the Netherlands you choose be it Amsterdam, Rotterdam, The Hague, Utrecht, Eindhoven, Tilburg, Groningen, Almere, Bred or Nijmege we can offer the service to you. Our target is to help you have a successful and nice freight forwarding experience without spending much money. Cheap shipping to Holland from the UK is what we will try to offer you.
If you are sending small amount of item which cannot fill the entire container, you don't have to hire a full container shipping service. Our part load freight forwarding is a more affordable shipping option for you.
Our part load shipping service also known as cheap shared container shipping to Holland or groupage transport allows individuals who have small quantity of goods to send their items without having to pay for a full container. Items from various individuals are packed in a container and moved together. The individuals whose items are loaded in a container are charged according to the weight of their load. So, nobody pays higher than he or she should pay. Though the container is being used by different people, the cost of the container is not equally shared among the users. Instead, each person pays what their load weighs. In this way, we ensure that people with small loads do not have to pay more. The goods are usually put on Euro pallets and loaded in a container. The container can be delivered to the Netherlands by road, sea or rail. Click to see more about removals to Holland.
Container shipping
You may find other UK to Holland shipping companies that offer this type of shipping services. But we always make the difference. People have had the ugly experience of having their goods or property misplaced or delivered to the wrong destination. But we don't have this type of record. We take every detail from packing to load as well as delivery very seriously. We have developed strategies for efficient part load shipping. Items are properly packed and labelled for easy identification.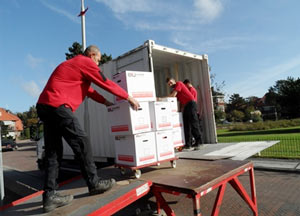 If you have many items with personal property or commercial items to ship to Holland, we have a suitable package for you. You can make use of our full container shipping services.
As implicit from the name, an entire container is reserved for our clients that hire this service. Your desk, table, 3-seater sofa, side table, double bed, freezer, dishwasher and other goods will be put in one container and deliver to the Netherlands in a better condition to the place you stipulated.
Though, this shipping option is more expensive than groupage, it has its own merits. There is no fear of your items being delivered to the wrong person or wrong destination since you are the only person making use of the entire container. Find out average shipping costs to Holland from all UK - London, Bristol, Cardiff, Glasgow, Aberdeen, Leeds, Manchester, Liverpool, Brighton, Guildford, Sheffield, Birmingham and many more.
International movers UK to Holland have two different sizes of container. There is the 40ft container. This is a very big container made for people or business with a large quantity of goods. The container can contain as many items as possible. However, if 40ft container will be too large for your goods, you can make use of 20ft container which is half the size of 40ft container. It is a medium size container. Though it is not as big as a 40ft container, it can also contain many goods at the same time. Find out how much it is to ship 20ft or 40ft container to the Netherlands.
Shipping costs
As experienced and cheap UK shipping company to Holland, we ship various kinds of items - 2-seater sofa, armchair, dresser, single bed, mattress, coffee table, antiques, grandfather clock, pool table, piano, paintings, sculpture, mirrors, clothing, personal effects and any other extra luggage you may have. If you are shipping 1, 2, 3 or 4 bedroom house content to the Netherlands from the UK we can help you send your household items like your home appliances and other domestic goods.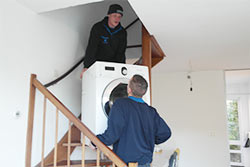 If you are an importer or exporter, we have the required experience and expertise to ship your goods to any location across the world. Families or businesses travelling to Holland and would like to go with their cars can make use of our shipping services as well. We can ship various kinds and sizes of vehicles across state or across border. Contact us to compare cheap shipping to the Netherlands. We will tell you much it is to transport your belongings overseas.
If you have a shipping need, do not fail to contact us. We can discuss your needs with you and provide you with the best quote. If you are after just approximate or average boxes or furniture shipping costs to Holland from the United Kingdom we know what the answer is. We have been comparing international shipping companies for many years and work only with the best UK to the Netherlands freight forwarders. Our clients appreciate our furniture transport services and keep getting back to us every time they have a requirement for delivering their personal things, motorcycles or cars from the UK to Holland.