Cheap and reliable

UK to Holland and back

Shared and sole use van
Cheap and reliable UK to Holland movers
Are you looking for affordable removal services from the UK to the Netherlands or the other way around? Our network of cheap UK to Holland moving companies offer excess baggage, boxes, furniture and full house content removals at very competitive and affordable rates. We know how much removals to Holland should cost!
We can collect your personal effects, furniture, bicycle, motorbike, car and any household goods from anywhere in the UK - London, Bristol, Brighton, Cardiff, Reading, Sheffield, Newcastle, Derby, Nottingham, Leicester, Manchester, Leeds, Liverpool, York, Glasgow, Edinburgh, Aberdeen and deliver to anywhere in the Netherlands - Amsterdam, Rotterdam, The Hague, Utrecht, Eindhoven, Tilburg, Groningen, Almere, Breda, Nijmegen just to name a few.
UK to Holland removal Services

Coverage
We offer cheap removals to Holland from all the UK. We regularly collect from London, Bristol, Southampton, Birmingham, Leicester, Derby, Nottingham, Manchester, Liverpool, Newcastle, Cardiff, Leeds, Glasgow, Edinburgh, Aberdeen, Brighton and more.
Packing
The packing service is optional. However if you would like to have an extra piece of mind or you simply don't have time our packers will take care of your belongings. We also provide boxes, wrapping materials as well as insurance for furniture removals to Holland.

Shared van
A great number of our customers do not require full sole use van transport as they are moving just a few boxes, only some of their furniture or household equipment. To make your removals to Holland from UK cheaper we offer shared van delivery.

Sole use van
Hiring a removal van for your own use is recommended for a full house removals to Holland as well as when the same or next day delivery is required. Sole use van or lorry UK to the Netherlands gives the assurance that your goods will be delivered on time.
House removals to Holland from UK
Whether you are relocating your office, house or moving just a few boxes or pieces of furniture to the Netherlands from the UK, it is important that you prepare very well for the move. You need to make necessary plan and ask necessary questions so that you will not make any mistake. In order to ensure that you are well guided, we have put together some of the frequently asked questions about boxes and furniture removals from the UK to Holland by our previous and prospective clients. If you have any concern or question to ask about moving household goods, personal effects, excess baggage, shipping container, car or motorbike transport, check the questions and answers below to see if you can find any one that will take care of your concern. Here are the questions.
How do you calculate the removal costs to Holland?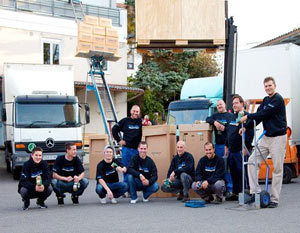 When calculating boxes or furniture moving costs to the Netherlands from England, Scotland, Wales or Ireland whether we take into consideration the size of vehicle required for the transportation of your household goods, the mode of transportation, your final destination, the type of items you are moving, the weight or volume of items to be moved and other specific requirements you may have.
Very important factor that has a great impact on the price is the distance between the moving from address and the delivery address. UK removal companies to Holland usually charge £1,25 per mile. In other words, each house removals to the Netherlands is treated uniquely and thus, a separate quotation is provided for each boxes and furniture delivery.
If you would like to compare UK to Holland moving firms and find out how much does it cost to transport your house content from London to Amsterdam for example you can contact us. Our home moving costs to Holland comparison service is free to use.
What charges are included in the quotation?
As it was mentioned in the immediate preceding answer, every quote is unique. We always offer personalize service to suit the needs of our clients. Basically, our quotation includes the following removal costs breakdown:
Packing services: there are 3 options available: Full Packing, Fragile items only and no packing. If you decide to pack we can give you some advice on how to pack for moving to Holland. We can also provide different types of packing boxes and cushioning materials like packing paper, bubble wrap, cardboard sheets, bags, edge protectors, packing chips, foam, air bags, mattress and sofa covers, tape, stretch film, wardrobe and pallet boxes and packing equipment. If you choose us to pack our team of packers will arrive at your property one day before the removals to Holland to pack all your items - sofa, dining table, mirror, TV, grandfather clock, antique furniture, white goods, plates, paintings, art work, porcelain, kitchen items, electronic equipment and clothes. If one day will not be enough to pack your possession, then we will start packing earlier enough depending on the number of days required to get all the goods protected.
Boxes and Packing materials supply: including boxes, tissues, tapes, bubble wrap, wardrobe boxes, sofa covers and mattress covers and other packing materials used to protect your belongings.
Dismantling services: If requested during the packing service, our packers and fitters will dismantle your wardrobes, beds, bookshelves and remove chandeliers and paintings from the wall. Flat packing the furniture significantly reduces the space required on the vehicle. Smaller cubic volume means cheaper removals to Holland from the UK. We can also reassemble the furniture in your new home.
Loading and unloading: the items will be loaded into the removal van or lorries and then moved to the Netherlands. You do not have bring the furniture and boxes to the door. We will collect them from where they are and place them where you want them in your new house.
Door to door removals to Holland: All our moving costs are based on door to door removals from the UK to Holland. Please note if you are moving from or to a flat which is above the ground floor and there is no lift within the building we need to know that. It is very time consuming and hard to carry the furniture up or down the stairs. Also some heavy and awkward in shape furniture, white goods, sofas, safes and pianos require extra man power or even special equipment.
Unpacking services: at the final destination or your new home or office, our removal men will unpack every item from the vehicle to your new estate and place them where you want. This service can be performed on the arrival day or a day after arrival depending on which time of the day the team arrives.
Cleaning services: if our UK to Holland movers and packers do the unpacking of your sofas, beds, tables, chairs, books and other household goods and equipment we will take away all used boxes and packing materials. We also offer the full end of tenancy house cleaning service. Separate option will be included among the average removal costs to Holland form the UK.
Storage services: we offer removals and storage as well in the UK as in the Netherlands.
Additional costs: additional moving costs such as ferry, mileage, express delivery will be included in the final price.
Furniture removals to Holland
What type of furniture do you move?
We move any type of furniture. We offer wardrobe, 3-seater sofa, dining table, chest of drawers, bookshelf, pool table, piano, double bed, arm chair, welsh dresser, grandfather clock, antique, sculpture and other domestic furniture removals to Holland.
Do you collect and deliver single item, box or excess baggage?
Yes. The size do your move does not matter to us. We can collect in the UK and deliver to Holland just one box, transport 1 piece of furniture or send your excess baggage bye road, air or sea.
Do you charge VAT?
It depends on where you are moving from. VAT is charged on removal services within the UK because it is a legal requirement. However, for oversea move, you may not be charged VAT. Please contact our UK to Holland removal company for more details.
How much notice do I need to give if I want to book furniture transport to Holland?
You should contact us and book our cheap UK to Holland removals as soon as a date has been fixed for it. Ideally, you should give us at least two week notice for local moves and 12 weeks' notice for international removals to the Netherlands from the UK. However, we can handle urgent and emergency removal needs. So, do well to contact us for your removal needs regardless of the circumstance. During the pick of the season we may not be able to provide instant last minute removals. However when the things get quieter we can pick up the same day you call us and delivery you furniture and boxes to Holland on the very next day.
If am OK with the quote when and how do I make payment?
If you hire our full residential removal services to Holland form the UK, you are required to make payment 7 days ahead of the moving date. You can make payment with cheques, BACS, debit or credit cards. If you hire our office or commercial removal services, then you have to contact our branch within your location for detailed information about our payment terms and conditions. In some situations we can accept payments on the delivery day.
Will you assign a move manager to me?
We understand that you will like to know the status of removals and that you will like to get immediate attention anytime you call. To ensure that you don't experience any difficulties when requesting the information you want we will assign a move manager or relocation agent to your UK to Holland removals if you hire our services. Your move manage will take care of your house move from the beginning till the end.
Do you offer insurance?
You have the option of buying our removal and storage insurance policy which provides coverage to you and your possessions during the removal process. This does not mean that we will not take good care of your items if you do not buy the insurance coverage. Relocation involves some risks that may be beyond any UK to Holland removal companies. The removal and storage insurance policy takes care of these risks. Should they occur during the delivery, you will make claims and get paid for the loss or damages on your items.
Must I buy your insurance cover?
As mentioned above, it is optional. But we strongly recommend that you cover your items owing to risks involved in house removals to Holland by road. We will do our best to ensure that nothing happens to your items but to ensure that you're covered in the events of any of this risk, we advise that you buy the cover. Contact our cheap UK to Holland Movers for more details.
What does extended or standard liability means with regard to insurance?
Extended or standard liability is not the same thing with removal insurance cover. Even though other movers may provide them for you, it is important that you know that they have some disadvantages resulting from their legal complexities. For details about the difference between this and removal insurance as well as the pros and cons of each option, you should not hesitate to contact us.
Do you move musical equipment like piano and other specialist and high value items like fine art and antiques?
Yes, as far as removal services are concern, we have all it takes to offer pianos and other specialist and high value items to any location in the UK, and across Europe and worldwide. Our moving services include pool table, piano and machinery removals to Holland form all United Kingdom. We also offer cheap small student removals to the Netherlands.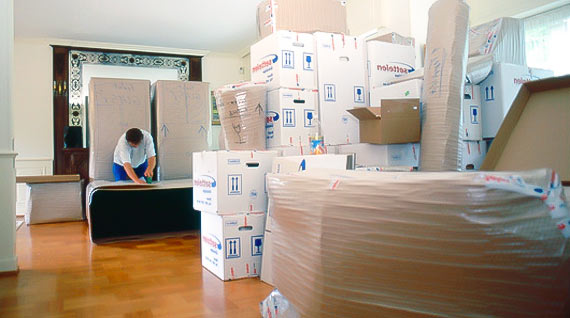 Furniture delivery to Holland even within 24 hours from the collection. Last minute removals to Holland.
Express delivery

Hire sole use man and van to Holland from the UK. Full flat and house content delivery at cheap costs.
Sole use van

Send boxes, excess baggage, sporting equipment, musical instruments or single items of furniture
Shared van

Storage serices in the UK and in the Netherlands. Professional packers and movers to Holland.
Storage

Cheap air freight from the UK to Holland - expres extra luggage removals at cheap removal costs.
Air freight

Quick and cheap furniture removals to Holland from the UK - London, Glasgow, Cardif and more.
Furniture removals